Culture Shook!!
Posted on:

22 February 2019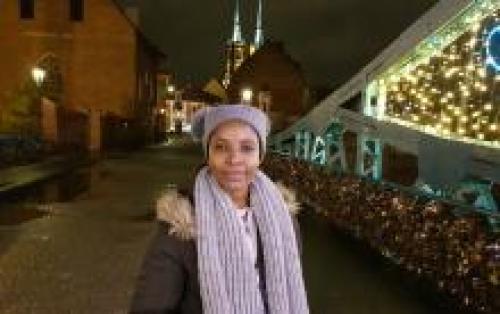 I have always wanted to go abroad, live in a different country and be away from my family and friends. I finally got this opportunity when I was selected to go study abroad in Germany for a semester and for the first time in my life I felt at home in a strange and foreign place.
Everything was completely different but amazing. I loved it in Europe, it's peaceful and welcoming. It is amazing how they use all modes of transport; so many people use bicycles. I can't ride a bicycle and tried learning once but it didn't work, I guess I was not committed enough.
Finding your way around places, making friends and dealing with racism are some of the challenges one encounters when in a foreign country. The biggest challenge is learning the local language/s in order to get by daily, fortunately most people can speak English in Germany. On the five months programme, I got a chance to learn a little bit of German, although it was not easy. Indeed, native languages are difficult to learn, but I enjoyed it and knowing the basics now is a pleasant feeling.
Culture is who we are and how we choose to be, how we live; our values and beliefs and the stories we decide to tell. I got involved with so many cultures from all corners of the world. While comparing everything back home to that of the foreign land; I would say something that I found quite different was how close families are in Europe, there are no extended families like in Africa. Most individuals choose to send their parents or grandparents to old age homes when they become old. I don't know how it feels, I'm sure it must be boring for them.
Time management is a priority in Europe, for example the public transport system. The bus arrives at the exact time that it is set for and doesn't wait for anyone or to get fully packed before departing. They stick to and work with their own time, at their own pace and never delay the process.
The country's economy is stable and jobs are available extensively. Every citizen is catered for and no one is left out. Individuals work hard for what they have and every penny indicates the effort and work put in. Another amazing thing is that most students work while studying and they manage their schedules very well.
I would not mind living another decade in a foreign country, because living in Germany and seeing other different countries in Europe has changed my way of thinking and I now know I can live and go elsewhere around the world with no fear of finding a new me again.
Let's go and see the world when we get a chance to! Let's interact, learn from each other and make the world a better place!